You Never Know Where You Might Find Someone From Turtle Pond
A History of making the Show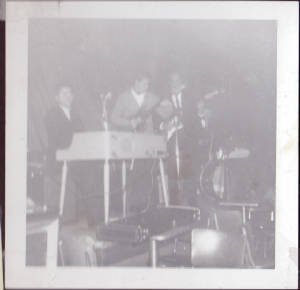 Earl Phelps & band, East St. Louis circa 1964
Bonifay , Florida circa 1990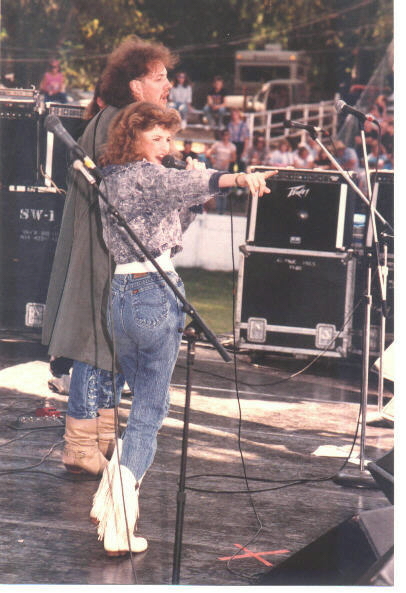 Wendy Johnson Opening For George Jones & Conway Twitty
Florida Veterans Benefit Jam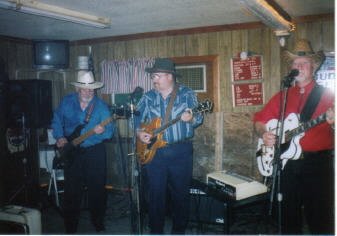 Earl Phelps, Col. Walt Johnson & Tommy Ferrell
Col. Walt Johnson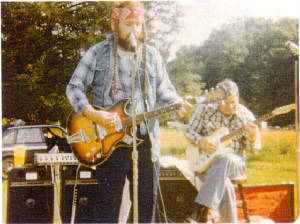 North Florida Music Festival
Maple Valley Washington State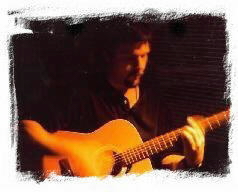 Russ McRee In Concert
North Florida Jazz & Blues Festival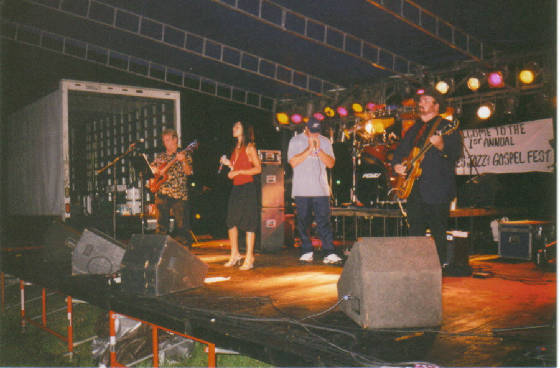 Charlene Anderson, Col. Walt & Vertical Smiles Band, Headliners
The Show Goes On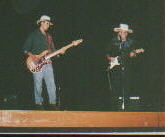 For a number of years Walt and his good friend Wallace Hobbs performed together as " The Story Tellers ". Playing fetsivals and concerts by themselves and sometimes with other musicians. From time to time Wallace would be called back to Muscle Shoals for studio sessions, but he never missed a show.
Walt and Wallace also were honored to work with the great guitarist Aaron Batson and performed with him at shows through out North Florida, lower Alabama and Georgia from 1988 until 1993. Walt performed one last time in Decemeber 2003 for a benefit in Malone, Florida.
In 1997 Walt & Wallace were booked to headline a benefit concert for disabled students at Gulf Coast College. Wallace took very sick and later passed way. But Wallace would not allow the performance to be canceled and so Walt and Wallace's Son Jerome did the show.
" I have never done this for money nor fame, I play because it is not what I do , it is what I am, and when you feel that way, you are not content to take stage with anyone who feels different, they have to be doing it for the right reasons, Wallace and Aaron did."
Col. Walt
Dreams Are Reality Waiting For You To Make Them Happen
Marianna, Florida 2001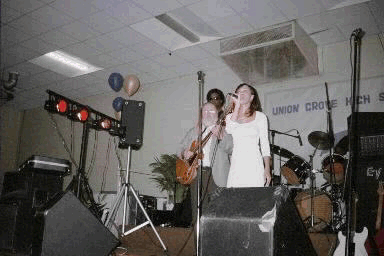 B&H Blues band with Special Guest Charlene Anderson & Col. Walt Johnson